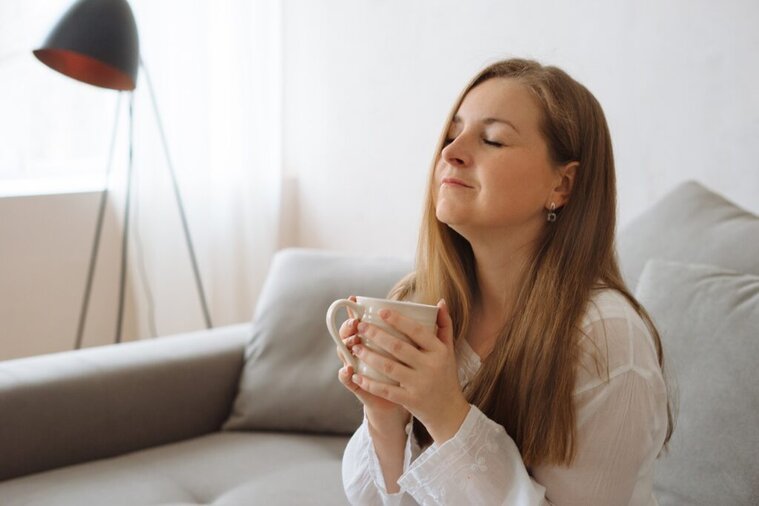 Connect with Family Law Attorneys
Scottsdale Divorce Lawyers
Divorce Mortgage Assumption
Deciding where you will live is an essential aspect of divorce. Some people want to stay in their family home, either because they are comfortable there or because they believe the transition will be easier for their children.
However, staying in your family home often requires some changes to the property's ownership.
If you are planning on staying in your home, you need to know your options. There are several ways to retain your home and free your ex-spouse from the existing mortgage.
One of the most popular ways is loan assumption. Loan assumption is when you take over full responsibility of the mortgage loan. This removes your spouse's name from the loan, leaving you as the sole remaining borrower.
When considering a loan assumption, it's best to work with a qualified lender to fully discuss the options. We are not lenders and do not know the specific ins and outs of the lending process.
Below is just some general information about options people have explored in the past. For information specific to you, your current lender is a great resource. They can take a look at your current mortgage and let you know what options are available.
But before speaking with your lender it helps to have an understanding of what loan assumption is, which loans may or may not qualify, and some alternatives to loan assumption.
Further, the spouse not retaining the residence is often still owed an equalization for their community interest in the property. If an equalization is owed to the other spouse and you intend to obtain the funds for the equalization through a refinance of the home, be sure to discuss this with your lender as loan assumption may not be possible with this requirement.
If you do not have a relationship with your current lender, ask your attorney if they have a referral to someone they have worked with in the past.
Some lenders have more experience working with someone who is going through a divorce and can provide some additional guidance you may not get from someone inexperienced with the needs of a client during and after divorce.
BTL Family Law is here to help
What is a Loan Assumption?
Assuming a loan means you take over an existing loan with the terms that are currently agreed upon with the lender.
This means the mortgage payment, interest rate, and loan term remain the same.
The only difference is that your ex-spouse's name is removed from the document.This leaves you as the one who is legally responsible for the loan. You will need to discuss this with your lender to determine if this is something possible.
Some lenders charge a flat rate to the party assuming the loan. For government-backed loans, agencies might regulate assumption fees.
If your lender requires you to purchase a new title policy, the title company will also require you to pay some fees to process the title policy request, and if the lender or title company has an attorney review your documents, you will need to pay for that, too.
The fees you will need to pay depend on the loan type, your lender, and the title company who processes the assumption. So, be sure to ask your lender about all of the fees associated with assuming your loan if this is an option you would like to explore.
Why Do People Get Loan Assumptions?
Many people look into assumptions as a solution for removing an ex-spouse from an existing mortgage. This is done either after a judge awards them the family home or in their divorce settlement.
Removing your spouse's name from the loan protects your future equity in the property, and it gives you the ability to make decisions regarding the home without them because they are no longer the responsible party on your loan.
Plus, assuming a loan can save you closing costs, and it can also help you to maintain a desirable interest rate.
When properly executed, it offers a solution to remove your former spouse from liability in the property, allowing them to purchase another home if they wish. After your ex is removed from the loan, you are responsible for making all future payments.
You have the right to sell, refinance, or borrow money against the home without having to involve your ex-spouse after the assumption is complete, as well.
In this process, it is essential to ensure that the quitclaim deed and other mortgage documents are in the proper person's name.
So, it is a good idea to have a real estate attorney look over the original mortgage documents, the assumption documents, and your divorce agreement to ensure that you do not run into any issues in the future.
Have Family Law Questions? We Can Help
How Do You Qualify for an Assumption?
To be the sole remaining borrower, you have to qualify.
One of the qualifications is the ability to carry the loan on your own, without assistance from your ex-spouse's credit or income. But, if you are anticipating an award of spousal maintenance you should mention that to your lender.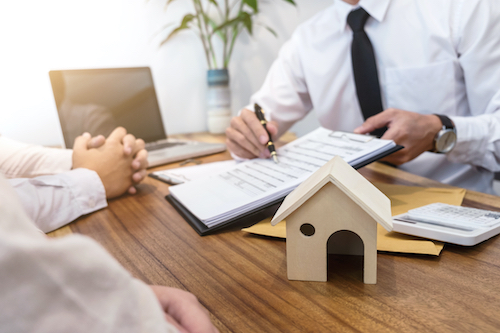 Your lender may like specific language in your divorce decree regarding the award of spousal maintenance in order to use it to qualify.
If your debt to income ratio is high or your credit score is low, you may not qualify to assume your existing loan.
This is why it is essential to contact your mortgage lender, so you know what qualifications you need to meet. If this is an option you are exploring, it is important to get in touch with your lender early in the divorce. You do not want to find out late in the divorce process that you won't qualify to keep the home on your own.
You will also need to provide documentation to obtain approval for your assumption. Below is a list of some of the information your lender will likely require:
A copy of your divorce decree
Paycheck stubs
Bank statements
Photo ID
Proof of assets
A copy of your credit report
Your lender may require additional documentation during the approval process, and you should provide everything they ask for promptly. Otherwise, the process can take longer to complete.
BTL Family Law is here to help
A Word of Caution on Mortgage Assumption
Assuming a mortgage loan is not always as straightforward as it seems. Not all loans allow for assumptions and if you can assume the loan, it might not remove the other party's responsibility to pay back the loan if the loan goes into default.
This is why it is essential to discuss all possible mortgage options, outcomes, and consequences with your lender before signing any documents; not only to protect yourself with the transaction but to also ensure that the transaction meets the requirements of your divorce decree.
Fees
With a loan assumption, you should expect to pay some out-of-pocket expenses for legal documents, title insurance, payoffs, and any other items your lender requires to complete the process.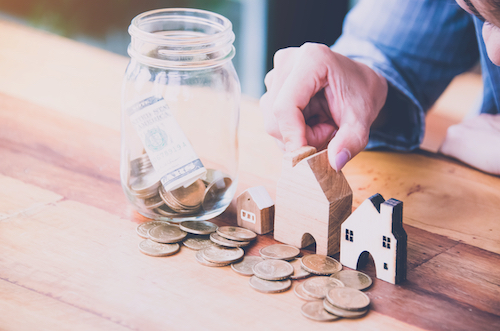 The requirements differ from lender to lender, so you will need to ask your mortgage holder what expenses you will be responsible for.
Not All Mortgages are Assumable Mortgages
Not every loan allows assumptions. USDA loans, FHA loans, and VA loans generally allow assumptions, while most conventional loans are not assumable.
However, each loan is different, and the only way for you to verify that you can assume your mortgage loan is to communicate with your lender.
VA Loans
Let's say you're a veteran and you have a VA loan for your family home. If your non-veteran, ex-spouse wants to assume your loan, you could lose your VA entitlement.
This means you will not be able to use your VA entitlement to purchase a new loan. Your entitlement may be tied to the loan until your spouse pays it off in full.
So, if this is your situation, you will want to be especially careful if you opt for a loan assumption.
The Loan Assumption Process is Time Consuming
Assumptions tend to be more time consuming than other methods of taking over a loan. The approval process is often lengthy, and your lender might require a new loan title policy.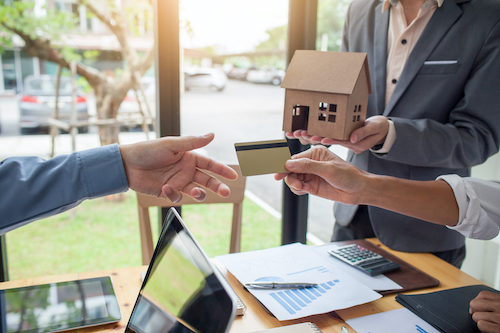 A new loan title policy would require a title company to research your property and obtain approval from their underwriters, extending the timeline further.
There is also a lot of paperwork involved, and it can take time to get everything signed and filed. If your lender is not familiar with the process, it can take longer for them to complete the paperwork and obtain underwriter approval.
While most lenders are compassionate towards your situation, not all lenders are equipped to deal with loan assumptions properly. So, be sure to talk it over with your lender to see where they stand.
Have Family Law Questions? We Can Help
Alternatives to Loan Assumption
While there are some compelling reasons to consider an assumption, it is not always the best way to protect your home or move forward after your divorce.
Furthermore, it may not provide you with the funds necessary to comply with any potential buyout, alimony, or community interest payments you need to make to your spouse.
Refinancing
If interest rates are lower, you may want to refinance your home at a lower mortgage rate rather than assuming your current loan.
You can check with your lender to see what makes more financial sense for your situation. Refinancing is a great alternative to assuming your current mortgage. You just need to make sure you and your former spouse sign the proper documents at closing to remove your ex-spouse's name from the title.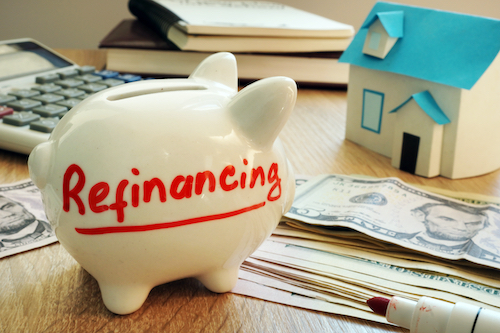 Home Equity Line of Credit (HELOC)
If you need to pay your ex-spouse an amount awarded to them during the divorce proceedings, you may be able to use the equity in your home to do that.
Home equity loans, also known as cash-out refinances, allow you to take out a portion of the equity you have in your home to pay off debts, including divorce settlements in some cases.
These loans can come with a higher interest rate, though. And they may be more difficult to obtain, depending on your income, debt, and credit history.
Loan underwriters also look at the loan amount you are applying for as well as how much equity you have in your home. With this option, you could consolidate your credit cards and other debts into one monthly payment with a cash-out home loan.
So, if you have a lot of financial obligations you need to pay off, this could be the right option for you.
Purchasing a New Home
While purchasing a new home might not offer you the security you have in your existing home, it is a good way to start your new life. By buying a separate property with a new mortgage, you do not have to worry about removing your spouse from the loan or title documents.
If you are court-ordered to pay your spouse a divorce settlement or make alimony payments, a new mortgage with a lower payment might be a better option for you.
If you decide to purchase a new home, you can use your portion of the proceeds from the sale to pay off any money you owe your ex-spouse for their interest in community property you shared. You can then start over with a new mortgage in a home that fits your life as a single person.
BTL Family Law is here to help
Protecting Your Home During Divorce
There are many reasons for divorce. If your divorce is amicable, you may not need to worry about problems with your spouse's name remaining on the title to your home after divorce but that can cause many problems in the future.
So, it is usually a good idea to remove their name as soon as possible. Even if you are on good terms now, things could eventually sour. And getting your ex-partner to sign documents when you have both moved on with your lives might be challenging.
If you need help deciding how to best handle the division of assets, your divorce attorney should be able to help.
Once you reach a settlement agreement regarding your family home, you will need to determine how to buy out your former spouse or remove yourself from the loan.
Your existing mortgage loan's lender can help you either secure a release of liability or take over the loan and ownership of the property.
Again, if you do not have a relationship with a lender, ask your divorce attorney who they have worked with in the past. They can be a vital resource during a divorce.
Have Family Law Questions? We Can Help
Schedule a Consultation with a Scottsdale Divorce Lawyer Today
Take Control and Protect Your Future
The lawyers at Burggraff Tash Levy know that choosing the right divorce attorney is a personal matter. This is why you will never feel any pressure during your consultation. We are here to answer your questions, discuss your options, help you understand your rights, and, if we represent you in your divorce, our lawyers will guide you through every step of the process as efficiently as possible. We work to keep costs low so that you can start this new chapter of your life in the best position possible.