Dedicated Divorce and Family Law Lawyers in Scottsdale, AZ
Experienced attorneys that help you navigate Arizona Family Law. Focusing on divorce and child custody, our team offers affordable representation and mediation services.
About Burggraff Tash Levy PLC
Burggraff Tash Levy PLC is located in Scottsdale, Arizona and we focus our practice primarily on family law.
Our primary goal is to assist you with resolving your family law issue efficiently and affordably while protecting your interests. Our attorneys exercise a no-nonsense style of practice and are upfront and straightforward about the strength of your positions so you can make appropriate and informed decisions about your family law matter.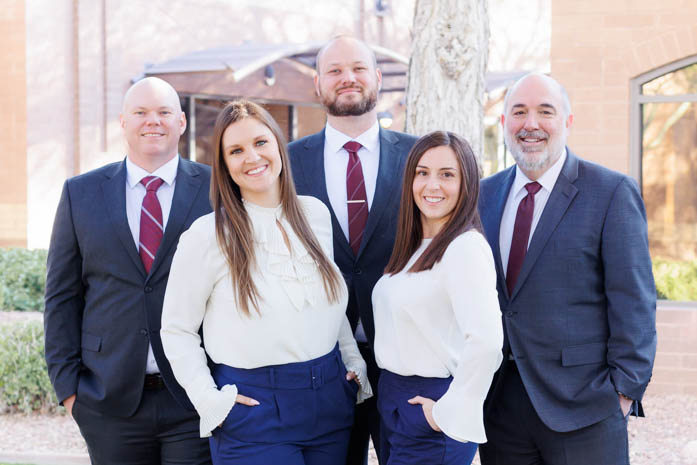 Experienced in handling everything from a simple divorce to complex litigation involving children, division of retirement and investment accounts, businesses, and spousal maintenance (alimony). Legal separation may provide some benefits over divorce. Speak with one of our Scottsdale divorce attorneys about which option is right for you. Click Divorce for more information.
There are a lot of different ways that parenting time can be split. Under certain circumstances, modifications of custody are allowed as well. It isn't easy working out an agreement between parents that covers child custody and visitation rights. Our child custody lawyers in Scottsdale will help you navigate these, often emotional, cases. Click Custody for more information.
Often, child support cases are difficult on both parents. Our attorneys will help you determine what level of support is appropriate depending on the child's needs and the parent's ability to pay. Child support is dependent on many factors, considerations, and questions. Under our representation, we ask everything up front so your case is documented and ready to go. Click Child Support for more information.
Mediation is a useful tool to resolve a divorce or family law dispute. It gives both parties an opportunity to reach an agreement on their terms and forego the expense and stress going to court. By attending mediation, our clients can save thousands of dollars in attorneys' fees and take control of their case as opposed to letting a judge decide what happens. Click Mediation for more information.
Cornerstones of a Good Family Law Lawyers
Proper organization and efficiency helps cut down on the costs of family law litigation. Choose a firm that maintains organization throughout to ensure your financial resources are being allocated properly. Choose a law firm that maintains organization. With organization, you'll have confidence that your attorney can achieve your ideal outcome.
Family law and divorce is often fueled by emotion. Choose an attorney that will help you stay focused on the goals and not get lost in arguments that do not benefit your case and waste your financial resources. We want to help our clients achieve their ideal outcome, with the least amount of emotional strain. You need an attorney you can trust and who has your best interest in mind.
It is part of your lawyer's job to help you focus on the logical facets of what is happening and your long-term goals. A good family law attorney should tell you what you do not want to hear. Unrealistic expectations ultimately lead to disappointment. Understanding what your lawyer does at the outset will help you set realistic expectations for your relationship and the process.
Experience goes beyond knowledge of family law in Arizona. An experienced family law lawyer will know the law, many of the other attorneys in the field, and how each judge likes to manage their courtroom. Each of our Scottsdale divorce attorneys bring their own unique strengths, backgrounds, and experience to cases so our clients walk away with the outcome they deserve.
Schedule Family Law Consultation
Family law encompasses all the legal issues surrounding custody, inheritance, and general disputes within the family. Matters such as divorce, spousal maintenance, custody of children, inheritance of wealth and assets, debt, and other areas involving children in public law can all be handled by an experienced family law attorney from Burggraff Tash Levy PLC.
If you are considering pursuing a divorce, establishing your parenting time, modifying child support, child custody, or any other family law issue (including father rights), it is important to get your case started off on the right path. During a consultation, you will meet with one of our family law lawyers. They will listen carefully to your concerns and let you know your rights under Arizona Law. The attorney will then tell you their plan to help you achieve your goals and how our office can help you navigate the court system.
Our clients are our first priority. If you are located anywhere in Scottsdale or in Maricopa County, you will be in good hands with an attorney from Burggraff Tash Levy PLC.
We refer to our consultations as "no pressure" consultations. We understand that who you choose to represent you in your matter is a deeply personal decision. During your consultation, our lawyers will not pressure you into moving forward. We are here when you need us. Many of our clients simply schedule a consultation to gather information and sometimes do not decide to move forward for several months.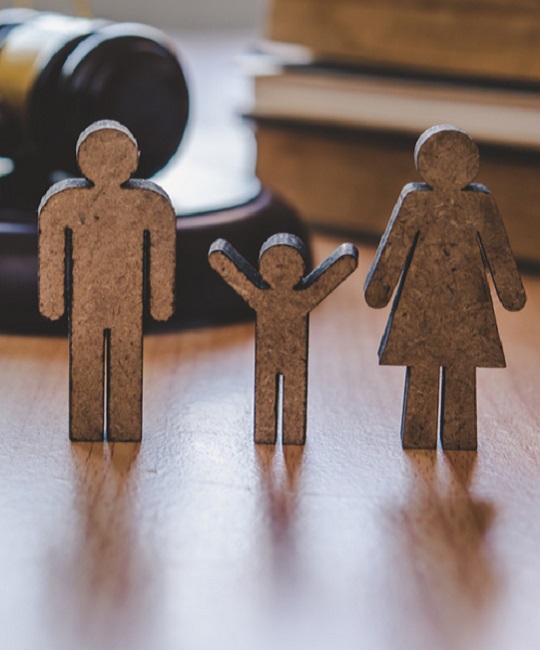 Randi Burggraff, Justin Tash, and Bryan Levy are the founding partners of Burggraff Tash Levy PLC with years of experience combined. After the law firm was established in Scottsdale in 2017, Michael J. Dinn, Jr., Erika Isard also joined the practice. Michael and Erika complement the firm's straightforward approach to family law as well as provide an environment for a collaborative approach to the practice.
At Burggraff Tash Levy PLC, we take a collaborative approach to the practice of family law legal counsel representation. The attorneys and staff in our Scottsdale office work together and discuss each case with one another to help provide a well-rounded representation for each of our clients. Each divorce and family law attorney at Burggraff Tash Levy brings their own opinion and experience into each case. This approach allows the lead attorney to develop the case strategy after taking into consideration the different viewpoints and ideas in the office.
Whether you are going through an Arizona divorce, are trying to establish spousal maintenance or child support, or simply seeking legal advice, a family law attorney from Burggraff Tash Levy will aim to help you reach the outcome you desire.
The collaborative approach to the practice of family law and divorce also helps our business maintain what we refer to as the "Cornerstones of a Good Family & Divorce Lawyer." The cornerstones, discussed in more detail above, are: Organized & Efficient, Focused on Your Case, Realistic & Straightforward, and Experienced Lawyers & Staff. We believe that taking a collaborative approach and maintaining the Cornerstones of a Good Family & Divorce Lawyer is the best way to provide efficient and effective representation for our clients.
Our office is conveniently located in Scottsdale, Arizona. Call our local business today via phone to schedule your low cost, no-pressure consultation. Our phone number is (480) 307-6800.