Attorney Michael J Dinn Jr
Family Law Appeals Attorney
Michael has been serving the Scottsdale, Arizona community through appeals and divorce/family law since 2017. He is dedicated to securing justice and fairness for all of his clients, and he enjoys seeing the law upheld and developed for the good of his community. Michael began his career in family law while still attending law school in southern Illinois. There, he realized what would become a lifelong passion in both working with the law and representing families' needs in court.
In addition to the professionalism displayed in handling family law cases, Michael's passion for appeals has made him our primary appellate attorney – he handles the research, drafting, and final oral representation in appellate court. Families and individuals in Scottsdale who are in need of an attorney to represent their needs should contact Michael at Burggraff Tash Levy PLC today. He is an exemplary model of the careful attention an attorney should be giving to your case.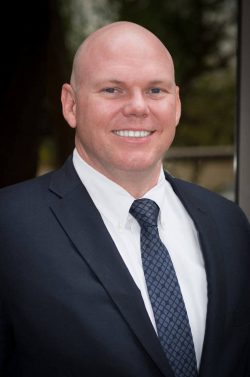 Southern Illinois University, Carbondale, IL

Bachelor of Arts, Psychology

Southern Illinois University School of Law, Carbondale, IL
Admitted to the Arizona Bar on October 24, 2016

Arizona Attorney Bar No. 033245
Member of The Order of Barristers
Best Brief Award: 2014 SIU Health Law Intramural Moot Court Competition
Best Articles Editor, SIU Law Journal: 2015-16
Fourth Best Overall Advocate: 2016 ABA Regional Moot Court Competition in Las Vegas
While studying law at Southern Illinois University, Michael was a board member of moot court and focused his attention on constitutional law, civil procedure, and criminal law. During law school, Michael displayed a passion and talent for research and writing, becoming an articles editor for the Southern Illinois University Law Journal. His passion for writing won him the Best Articles Editor for 2015-16 as well as the Judge James O. Monroe, Jr. Writing Award.
Michael's talents in writing on legal topics has made him an invaluable asset for conducting research and drafting substantive documents for both the trial and appellate courts. Since 2017, he has been the primary attorney for appellate matters. His ability to articulate complex ideas has earned him distinction within the firm.
Michael sees complicated cases as interesting and challenging as opposed to daunting or unworkable. He has a knack for taking difficult issues and reducing them to workable ideas. Michael sees the benefit in taking on these cases because he knows it will not only benefit the firm's clients, but also add clarity to the already existing family law. As a family law attorney, he is especially interested in seeing a healthy evolution of the law for the current and future family law clients.
Michael's work in moot court not only earned him a reputation for talented argument in court, but also helped him discover his love for research and writing for appeals. Appellate practice allowed him to be closer to his passions – working closely with the law and seeing its development furthered for justice by carefully constructing informed arguments for the firm's clientele.
Michael's achievements in moot court and law journal gained him the necessary experience required to handle the complex work of both appeals and motions practice. His dedication to careful research and attention to the details of the law make him our go to attorney to represent our clients in either the trial or appellate court. If you are looking for someone who is excited to represent you in appeals court, call today for a consultation.
Driven to Excellence in Divorce/Family Law
Michael's abilities as a divorce and family attorney reflect the very reason he pursued law in the first place: the satisfaction that comes from helping those, especially families, who are in need. Michael has a vested interest not only in serving the legal needs of the Scottsdale community, but in assisting individuals and families who have had their lives changed significantly.
Divorce and family law can be complicated. However, Michael's experience in researching and applying the law to the facts of countless cases makes him an excellent candidate for our clients' unique circumstances. Michael's attention to detail, the dedication to the law, his craft, and his desire to be sensitive to the needs of others sets him apart in family law practice. Call today for a consultation in divorce, family, or child custody law.
Every case is completely unique from the rest, and every family deserves an attorney who understands that their circumstances need to be treated in a unique way. For Scottsdale residents who are looking for a passionate and considerate attorney to handle their sensitive legal needs, Michael has both the experience and the personal touch required. If you are in need of consultation regarding divorce law, family law, or appeals, call our office today so we can start representing your needs.
Schedule a Consultation
Let us know how we can help. Schedule a consultation.