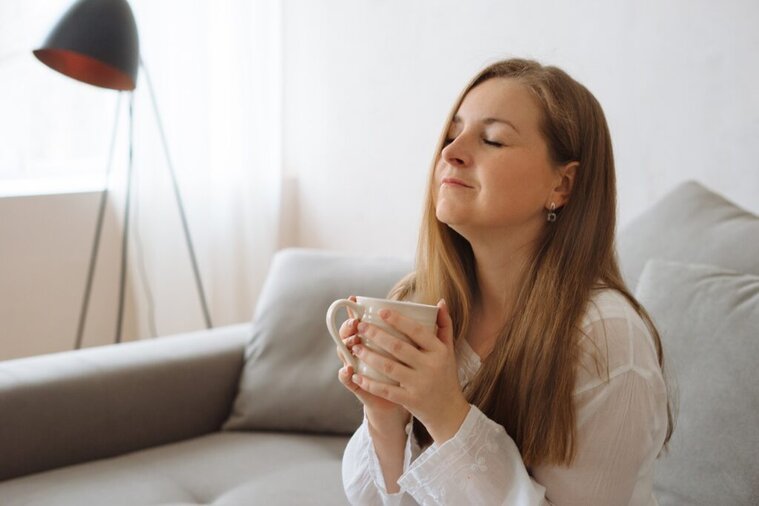 Connect with Family Law Attorneys
Scottsdale Divorce Lawyers
How To Choose The Right Divorce Lawyer [What To Look For]
Choosing the right lawyer for your divorce can feel a bit overwhelming. There are lots of attorneys, but they are definitely not all the same. 
Some do not practice family law at all, so you certainly do not want someone inexperienced to help with your case. Others may be too aggressive or not aggressive enough for what you need.
Getting the wrong lawyer and realizing it half-way through your case can be costly and cumbersome. You do not want to pick the wrong person for you. 
So, how can you choose? How do you make sure that you made the right choice? 
Use the following tips and information to choose the right lawyer to help you through the Arizona divorce process.
BTL Family Law is here to help
How to Choose a Divorce Lawyer
There is no mathematical formula or system on how to choose a divorce lawyer. Instead, you should do your research, set your expectations, and ultimately go with whom you think will work best for your needs.
Step 1: Understand What Your Divorce Lawyer Does
Although some lawyers are great at listening to why the divorce happened and addressing some of your emotional problems, please understand that dealing with your pain, anger, sadness, or frustration with your soon-to-be-ex-spouse is not their role. 
An attorney is not a therapist, family member, or divorce coach. He or she is an attorney first.
With that in mind, you should not rely on a lawyer to tell you whether you should get a divorce.
That is an extremely personal decision that your divorce lawyer simply cannot and should not help you decide. Only you and your spouse can make this type of choice.
Some lawyers are better at helping you understand the emotions behind your decision-making than others.
If that is important to you, be sure to ask questions about how that lawyer handles emotions as part of the initial interview process.
Step 2: Set Realistic Expectations for Your Lawyer's Role
Your attorney will walk you through the legal aspects of your Arizona divorce process. 
While there are certainly some aspects of that process that are unavoidably emotional, it is part of your lawyer's job to help you focus on the logical facets of what is happening and your long-term goals.
You should also keep in mind that most divorce attorneys will charge an hourly rate (but some will charge a flat fee in some cases). 
That means that every time you make a phone call to vent about some aspect of your divorce, he or she will charge you, and these charges can add up quickly. 
If you can confine your venting to friends and family rather than your lawyer, then you will keep your costs down.
On the other hand, your lawyer also needs to know about the issues that are important to you—but you can convey that importance in a way that is productive and does not waste your time and money.
Understanding what your lawyer does at the outset will help you set realistic expectations for your relationship and the entire process.
Step 3: Decide What Kind of Divorce Process You Need
This may seem like an odd decision to make—but it is an important one!
You need to decide whether you think your divorce is going to cause an all-out conflict, you can work everything out, or if you need a little help to get everything resolved.
The amount of conflict in the divorce process will have a huge impact on how your divorce plays out.
Divorce cases that have high conflict couples may end up taking years to be fully decided, and you will likely need to go to court to get a final decision.
Couples that can resolve most matters on their own, however, have a very different experience. They might be able to take advantage of alternative dispute resolution, such as:
Mediation
Collaborative divorce
Uncontested divorce
All of these options are often faster and more cost-effective compared to a high conflict divorce.
If you have a prenuptial agreement, then your divorce may look even less centered on conflict than someone who does not have this advantage.
Knowing whether you will have a high-conflict divorce ahead of time is a critical aspect of choosing the right lawyer.
If you want someone that is going to try to work things out, then do not hire someone that has a reputation of being aggressive. 
If you know you are going to need an aggressive lawyer, do not get someone that will be too passive and reluctant to litigate issues that are important to you.
Step 4: Consider Your Budget
If you do not think about your budget ahead of time, you may end up spending quite a bit more than you anticipated.
Some individuals make the mistake of assuming that they cannot afford a lawyer at all, and they do not look into the possibility of hiring someone. 
If your budget is very tight, you might be able to talk to an attorney about doing just a few things in your case or making a flat fee arrangement.
Balancing the amount of legal assistance you need and the cost of those services should be a serious consideration. Family law issues are important, and they will often affect you for the rest of your life. 
That means that failing to spend a bit more on a lawyer now can end up haunting you for years to come.
Keep in mind that the more likely your case is to be contested or high conflict, the more most divorce lawyers will charge. Talk to any potential lawyer about the budget for your case. 
Let them know about your budget constraints and your ability to pay. Many attorneys can create flexible payment options to help you afford representation.
You should also remember that just because an attorney charges higher rates does not always mean that you are going to get a better settlement or result in your case. 
Higher rates may mean that they have more experience, but it does not necessarily change the overall result of your case.
Step 5: Do Some Online Research
With so much information on the internet today, it is much easier to find out about lawyers than it has been in the past.
You can easily Google a lawyer in your community to find out a wide array of things about him or her, such as:
Type of law that they practice
How long they have been in the area
How long they have been a licensed attorney
Personal interests
Resources at their firm or with associated lawyers
In some cases, you can also find out what kind of legal issues this person has litigated by doing a simple search, as well. 
Be sure that whomever you have in mind has some experience with family law.
Many lawyers focus their practice in just a few areas of the law, and family law is unique compared to other types of cases.
Finding a local attorney is also helpful.
Having someone that knows the local rules, judges, and other local attorneys can be very beneficial, especially if you think you want to use mediation or another form of alternative dispute resolution.
Step 6: Talk to Family and Friends
Another type of "research" that you should do is to talk to friends and family about their experience with attorneys in the area.
If you have a friend or family member who has gotten divorced, talk to them about who they used and whether they would use that person again. 
Discuss the attorney that they were up against as well—sometimes, the opposing spouse's attorney was actually more impressive than the one they ended up using, too.
Step 7: Prepare Some Must-Know Questions
The divorce process is different for everyone. Something that is very important to you may not be as relevant for someone else.
Take some time to consider your priorities in this process and build some questions to ask your prospective attorney about those issues.
Some examples of these questions include things like:
How will a specific piece of property be treated?
Will I have to pay/receive alimony or spousal support?
How will the house be "divided" between us?
How will my individual loans be treated?
How does the court decide visitation?
You should also think about general items regarding your representation as well. These questions include things like:
How often can I expect updates from you?
How long do you think this will take?
Do you have an assistant or paralegal that I will work with regularly?
What is the best way to get in touch with you?
How much experience do you have with going to trial, mediation, etc.?
Be sure to touch on the most important issues to you individually. Knowing how these will be addressed ahead of time will be very helpful throughout the process.
Step 8: Identify Prospective Attorneys and Do Interviews
Once you have picked out two or three potential lawyers for your case, you should set up consultations or "interviews" with each one.
You do not have to use the first lawyer you meet, and, in many cases, you should not use that first attorney.
Take some time to talk to each lawyer about your case. It may be time-consuming and tiring to talk about your case more than once, but you need to spend extra effort finding the right lawyer for you.
Every attorney will have a slightly different perspective on your case. Ask some of the most important questions to you and see how their answers vary. 
If you get the impression that someone is not as experienced as you thought or does not seem to be someone you want to work with, move on to the next lawyer.
Step 9: Keep an Eye Out for Red Flags
You want an attorney that is going to treat your case like a priority and listen to what you have to say.
If you have a hard time getting in a word at the initial consultation or you feel like the lawyer is just not "getting" you, then you should move on.
Some other additional red flags might include things like:
Making promises (because nothing is guaranteed in these types of cases)
Distracted or rushed during the consultation (this is your time)
Failing to example aspects of your case to you (you do not want to feel like you are simply being pushed through this process)
Someone who understands just how important this case is to your life is going to work hard for you.
If the attorney treats you like a paycheck, you are not going to be happy with the representation.
Step 10: Choose an Attorney That Feels Right
Once you have done your research, you should know who has the experience and knowledge that you need.
You might know a few things about the attorney's reputation and how they will handle your case, too. This information is helpful in deciding which lawyer is right for you.
However, keep in mind how personal the divorce process can be.
You may need to go into issues about your marriage and your children that you have not considered or addressed with anyone else.
You need an attorney that you feel like you can trust, and that will have your best interests in mind throughout the divorce process.
Sometimes you can just "feel" who is the best fit for you. If there are little voices in your head that say something is off or that you should move on, then move on. 
There is a reason that you are uncomfortable—and that feeling may last the whole divorce process. It can even jeopardize your entire case in some situations.
Pick someone that has the experience, knowledge, and personality that you need to meet your legal needs. It may also be beneficial to familiarize yourself with Arizona Divorce Laws before finalizing your decision on which lawyer to choose.
Step 11: Retain Your Attorney
Once you have made your decision, talk to your potential family law lawyer about how they set up billing and retention. 
Chances are the lawyer has already run their conflicts check to be sure that they can take you on as a client.
If they are meeting with you, they also are likely ready, willing, and able to tackle your family law case.
If that is the case, have a conversation about the retainer that your attorney will require upfront. 
Having an up-front conversation with your lawyer about money will be helpful over the course of the case. 
Have Family Law Questions? We Can Help
Finding the Right Attorney for You
Our team would love to sit down with you and talk about your case. We encourage you to speak with us so you can determine for yourself whether we are the right fit for you. We have lawyers dedicated to aiding in your child custody case, your divorce case, your child support case, and many other family law issues.
Call today or contact us online to set up an appointment.
BTL Family Law is here to help
Schedule a Consultation with a Scottsdale Divorce Lawyer Today
Take Control and Protect Your Future
The lawyers at Burggraff Tash Levy know that choosing the right divorce attorney is a personal matter. This is why you will never feel any pressure during your consultation. We are here to answer your questions, discuss your options, help you understand your rights, and, if we represent you in your divorce, our lawyers will guide you through every step of the process as efficiently as possible. We work to keep costs low so that you can start this new chapter of your life in the best position possible.