Connect with Family Law Attorneys
Scottsdale Divorce Lawyers
How Long Does a Temporary Custody Order Last
Temporary orders are orders both parties must follow throughout the divorce process or until further order.
They are essential in many divorce cases where the relationship is not amicable. Temporary orders can regard things like finances or shared assets.
Temporary orders can also state child support, spousal support sometimes referred to as alimony. Temporary orders can also dictate parenting time and legal decision-making.
Temporary orders can also dictate who resides in the marital residence while the divorce is pending and who is responsible for what bills.
Temporary orders are not a requirement, but they do serve an essential purpose in some divorce cases. You can receive temporary orders through an agreement with the other party or by a ruling from a family court judge.
It is crucial to understand that, while temporary orders are usually only intended to be temporary, they can ultimately impact the resolution of your case. Keep reading to learn more information about temporary orders, how long they last, and how to obtain one.
BTL Family Law is here to help
What are Temporary Orders?
Divorce cases take time to resolve. During divorce proceedings, parties sometimes need temporary orders that dictate how to handle critical situations.
Temporary orders are orders specific to the parties that the judge puts in place while the case is pending. They may include parenting plans or custody arrangements, child support, spousal maintenance, the primary use of the residence, and other orders that the judge puts in place while the case is pending.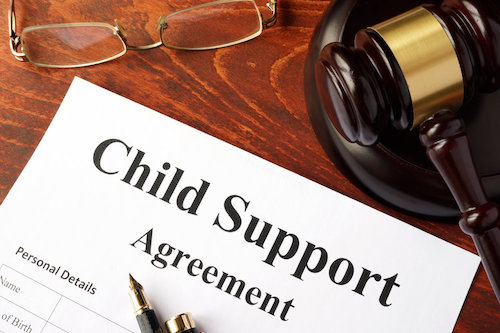 If you and your spouse have an amicable relationship, you can agree amongst yourselves on essential issues like temporary child support, temporary child custody, and temporary spousal support.
The agreements are then submitted to the judge to be entered as an order of the court. However, if you are like many people, agreeing with your soon-to-be-ex may not be the most straightforward task.
If you have a difficult time agreeing, upon motion to the court, the judge will conduct a temporary orders hearing. During the hearing, both parties have an opportunity to make requests and present their side. After hearing both spouses and reviewing the evidence presented, the judge will make a ruling regarding temporary orders.
If a custody order is a part of your family law case, the judge's primary concern is the child. The judge always puts the child's best interest first.
Temporary Orders vs. Temporary Restraining Orders
It is essential to understand that we are explicitly discussing temporary orders and not temporary restraining orders. Temporary restraining orders, as they are commonly referred to, could include aspects of civil law and/or other protective orders such as an Order of Protection.
Those are all outside the scope of this discussion. Here, we are specifically addressing temporary orders as they relate to family law in Arizona.
Have Family Law Questions? We Can Help
How Long Do Temporary Orders Last?
Temporary orders are short-term solutions before the final hearing in a family law case.
Typically, temporary orders are in place until there is a final order. Once there is a permanent order, the temporary orders are generally dissolved unless they are part of the final order.
Therefore, temporary orders last for varying amounts of time, depending on the case. In cases that turn into drawn-out court battles, temporary orders can be valid for months or even years.
But, it is possible to change a temporary order either through an agreement or court order. If you seek to alter temporary orders but cannot come to an agreement with your spouse, you will have to meet specific grounds and guidelines for the judge to consider your modification.
Temporary orders can be more complicated and have a significant impact on your case.
So, it is essential to seek legal advice from an experienced family law attorney before your temporary orders court hearing.
Types of Temporary Orders
There are many issues that can be addressed in a temporary order. When orders are put into place, they are orders of the court and there are consequences for failing to abide by an order of the court.
Below are some of the most common temporary orders a court may address.
BTL Family Law is here to help
Parenting Time and Legal Decision-Making
A divorce case can take months. If you and your spouse have a child together, you'll need some guidelines on how to parent the child during the divorce proceedings. Some of the written orders may include:
A parenting schedule or temporary custody order
School drop-off and pickup
Caregiver responsibilities and expectations
Legal decision-making
Traveling with the child
Your temporary order may also include information about how you or your spouse should handle family events.
For example, if there is conflict as to how the parties will continue to participate in the child's events or activities, a temporary order could address this conflict..
Temporary Financial Support Orders
In many cases, receiving child support and spousal maintenance are crucial for survival.
It is a good idea to get child support and alimony agreements formalized with an official court order. This ensures there can be recourse if the paying spouse stops payment or changes the amount paid during the divorce proceedings.
Exclusive Use of the Marital Residence
You or your spouse may need to request a temporary order for the exclusive use of the marital residence.
This is sought for various reasons but the financial resources of the parties are something to take into account.
Most families cannot support the financial obligations of having two households so a discussion of financial support usually goes hand-in-hand with this request.
How Do You Get Temporary Orders?
The best way to get temporary orders is, of course, by reaching an agreement with your spouse.
This saves conflict, litigation, and the financial resources of the parties. The temporary orders are then submitted to be adopted by a judge.
Once adopted, the orders are official orders of the court. If you are unable to reach an agreement with your spouse, you must file a Motion for Temporary Orders.
The court will set an evidentiary court hearing and allow both you and the opposing party to present your cases.
Temporary orders hearings are challenging, though. There is usually a limited amount of time allotted for the proceedings, and you will usually have to present your case and evidence within that amount of time.
If you feel your case would benefit from temporary orders, you need to speak to your family law firm. Your divorce attorney can guide you through the process of obtaining temporary orders.
They can also help you move toward a final order that is beneficial for your future.
Have Family Law Questions? We Can Help
Steps for Obtaining Temporary Orders
To obtain a temporary order, there are items to provide and steps to take. Your family law attorney can help you through this process.
Your specific case may be different, however, the following are the general steps you must take to obtain a temporary order.
Decide which temporary orders need to be enacted.
See if you can reach an agreement with your spouse regarding the temporary orders. If you are able to reach an agreement, submit the appropriate documents to the court to request the court adopt the agreement as a court order.
If you are unable to reach an agreement, file the correct Motion for Temporary Orders along with the appropriate support declaration and provide service as necessary.
Gather supporting evidence for your hearing.
Attend the temporary orders hearing.
The judge rules either from the bench or by issuing a minute entry within 60 days of the hearing. (Due to the urgent nature of temporary orders requests, judges try to get to these rulings as quickly as they can.)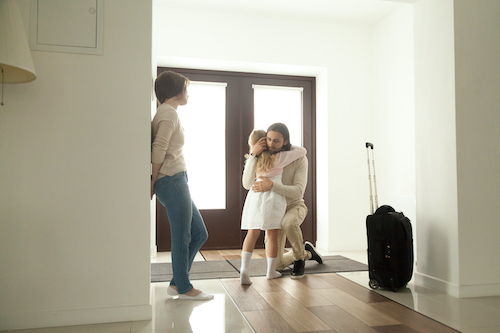 Emergency Temporary Orders
There are situations where you may need to file an Emergency Motion for Temporary Orders and/or a Motion for Temporary Orders Without Notice. Some of these situations include:
The other party has committed an act of family violence or domestic violence against you or your children (although, an Order of Protection may be more appropriate than an Emergency Motion for Temporary Orders and if find yourself in this situation you should discuss the differences with an experienced attorney as soon as possible)
Other situations where irreparable injury might occur without the order
Temporary Order Consideration in Final Orders
While temporary orders are not meant to remain in place forever, the positions you take and the agreements you reach can impact the final rulings in your case.
If you are going to pursue a temporary order, you should discuss your positions and any potential agreements you are considering with an experienced attorney so they can explain how they might impact your specific case.
Get Help With Your Temporary Orders
As with all things that occur during divorce proceedings, temporary orders can be stressful. And temporary orders can impact the final resolution of your case.
Be sure to discuss your temporary orders request with an experienced family law attorney before you petition the court.
Have Family Law Questions? We Can Help
Schedule a Consultation with a Scottsdale Divorce Lawyer Today
Take Control and Protect Your Future
The lawyers at Burggraff Tash Levy know that choosing the right divorce attorney is a personal matter. This is why you will never feel any pressure during your consultation. We are here to answer your questions, discuss your options, help you understand your rights, and, if we represent you in your divorce, our lawyers will guide you through every step of the process as efficiently as possible. We work to keep costs low so that you can start this new chapter of your life in the best position possible.