Divorce and Family Law Legal Document Preparation Services
Serving clients valley-wide, including Phoenix, Scottsdale, Mesa, Peoria, and Surprise. Consultations are easy and can be in-person, over the phone, or virtually.
What are Legal Document Preparation Services
Legal document preparation services are as straightforward as it sounds. You hire someone to prepare your legal documents for you. Depending on your needs, and as it relates to Arizona divorce and family law, this can include Prenuptial Agreements, Postnuptial Agreements, Cohabitation Agreements, Petitions for Dissolution, Petitions to Modify Parenting Time and Legal Decision-Making, Responses, Motions, Pretrial Statements, Settlement Agreements, and Consent Decrees.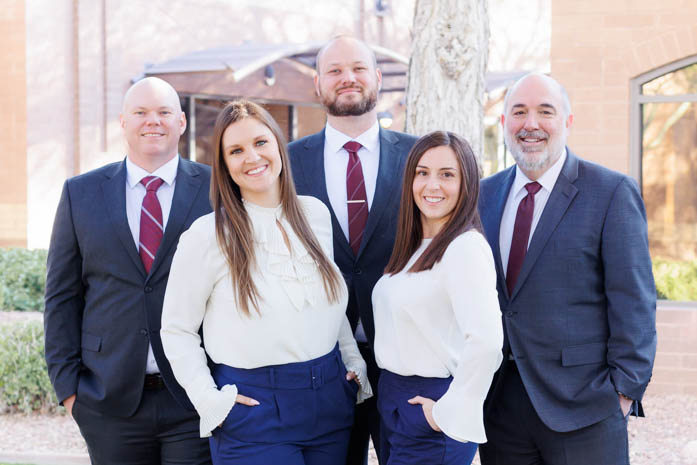 Burggraff Tash Levy PLC is a full-service family law firm located in Scottsdale, AZ. Meaning we help clients navigate the divorce process, child custody issues, and other family law issues. The attorneys have over 50 years of combined legal experience. We have drafted countless legal documents for family court for our clients and as part of document preparation services. Click on our photo.
Why Hire BTL Family Law for Document Preparation Services?
Because we are attorneys, and unlike other options, we can provide legal advice during the consultation. We use our experience as litigating attorneys to advise you on what documents you need and what to put in those documents. Also, many people use document preparation services because they believe their case will be straightforward or uncontested. But what happens if it becomes contested? If your case does not go as planned, we are experienced divorce and family law attorneys who can be hired to represent you.
Why do People Use Document Preparation Services instead of traditional representation?
Legal matters can become expensive quickly. Most people use document preparation services to save money or have greater control over the legal fees incurred. Under a document preparation agreement, the preparer (typically either an Attorney, Legal Paraprofessional, or Legal Document Preparer) agrees to draft the documents you requested for a flat fee with the information you provided but does not track your case, represent you in your case, and will not be representing you in court.
This can be beneficial because the client knows they are only responsible for the agreed-upon price of the document preparation and that they will not be incurring expenses related to tracking a case or representing a client in court.
Examples of When People Use Document Preparation Services
Jason believes his case will be straightforward and does not believe he has complicated legal issues. He knows he needs quality pleadings for his case but wants to avoid incurring the expense of having an attorney represent him. Jason has reviewed the forms available through the court's self-help center but needs to know exactly what to file, and what to write, and he thinks the forms may be too generic for his needs. So Jason hires a law firm to draft the appropriate documents for him. 
Jessica and her spouse have an uncontested divorce and have already worked out the details. They have decided what happens to the house, who is taking the credit card debt and the personal loan, and have agreed on spousal support. They know what their parenting schedule will be and who gets Thanksgiving. But Jessica wants to ensure that all of these agreements are put in the correct documents and appropriately worded. Jessica wants the peace of mind that professionals do these documents so she does not have problems down the road. So she hires a firm to draft the correct documents for her in a format the court can accept.
BTL Family Law is here to help
1. Schedule a Consultation
Schedule a consultation, complete the Initial Consultation Questionnaire, and meet with the attorney. We offer a 1-hour reduced rate of $150.00 for the initial consultation. During the consultation, you and the attorney will discuss your needs and determine if there is any additional information we would need to prepare the document.
2. Hire Us for Your Divorce and Family Law Documents
After we discuss your needs in the consultation, you hire us for your document preparation, and you get us whatever additional information we may need, and we can get started.
3. We Draft the Legal Documents
We draft the documents based on your initial consultation questionnaire, our discussion during the consultation, and whatever additional information we may need from you—depending on your case. Once we get started, we usually can get a draft for review to the client in 1 week.
4. Review and Approve the Documents
Once we have a draft ready, we will send you the documents to review.
5. Preparation for Filing
Once you have reviewed the documents, we will prepare them for filing with the court.
We can arrange for the documents to be filed with the court or you can do this yourself if you would like to save on those costs.
Similarly, we can arrange for service of process where necessary for an additional fee, or you can do this yourself if you would like to save on those costs.
What Legal Documents Do We Prepare?
Prenuptial Agreements
Postnuptial Agreements
Cohabitation Agreements
Petition for Dissolution (Divorce) – with and without children
Petition for Legal Separation
Petition for Modification—Parenting Time, Legal Decision-Making, and/or Child Support
Petition for Contempt
Various Motions
Settlement Agreement
Pretrial Statements
Consent Decree
Parenting Plan
Property Settlement Agreement
Post-Decree Motions
Estate Planning Documents (Will, Living Trust, Trusts, Power of Attorney)
Document Preparation FAQs